Adults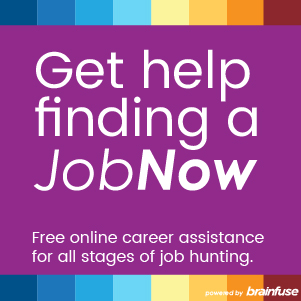 Click here to get started
Job Searching
Job Searching Seminars
(In Person)
Second Monday of the Month, 6:00-7:00 PM
March 14, April 11, May 9
Are you looking for a job in this competitive job market? Join us for job search programs presented by Annette DiZinno, Lead Workforce Connection Center Consultant with Goodwill Workforce Connection Center. Give yourself an advantage and avoid mistakes in your job hunt with help from GPL and Goodwill. Contact Phil at phils@ greenfieldwi.us to register.
Sessions will be at Greenfield Library; will be moved to Zoom to follow COVID protocol if necessary.
CANCELED-March 14: Resume Building Blocks: There are numerous components in constructing your resume. Learn the most important elements to feature, so your resume works best to your advantage.
April 11: Resume Key Words and The Applicant Tracking System: Before you begin work on your resume, be aware of software programs that scan resumes and the keywords that are searched for. Knowing this in advance will save you from some simple mistakes.
CANCELED-May 9: Virtual Interviewing: Virtual interviews are now very common. Learn how to present yourself on camera when you meet a recruiter. Typical interview questions are also covered with effective responses.
---
Job Searching Databases
Brainfuse JobNow
JobNow from Brainfuse, provides live interactive online help combined with online resources to guide you through the tasks necessary to get a job. Resources found here will help prepare you for an interview and to write a great resume. This resource is available in the library or outside the library to Greenfield residents.

LearningExpress Library
LearningExpress Library provides job searchers with tutorials for career preparation and adult core skills.
LearningExpress Library Adult Core Skills
LearningExpress Library Career Preparation
Reference Solutions (formerly ReferenceUSA)
Reference Solutions (formerly ReferenceUSA) is the number 1 source of information on businesses and people specifically designed for small business owners, marketing professionals, researchers and job seekers. Reference Solutions helps users create marketing plans, conduct competitive analysis, raise funds and locate people.
Access Reference Solutions from a Greenfield Public Library computer.
Access Reference Solutions from a home computer.
---
Local Resources for Job Searching
Goodwill Industries of Southeastern Wisconsin
Group that provides resources and aid with job skills and some job placement.
Wisconsin Department of Workforce Development
The key site for State of Wisconsin unemployment resources. Apply for benefits, file your weekly claim, and reporting unemployment fraud are just a few function of this website.
Provides resources, workshops, and easy job search usage for those in need of employment.
Employ Milwaukee: The Workforce Development Board in Milwaukee County
Group that works to connect job seekers with employment opportunities, and provides education and training to create skilled works.
Wisconsin Department of Children and Families
Website that shows Wisconsin's offerings of several programs to help parents and adults prepare and find employment
Group that helps those enduring difficult times. Offers "Bottomless Closet," a service with gently used clothes for job interviews and some professional work.
Good portal with many links and job tips for those over 50 years of age.
Excellent resource on business and job search writing, with samples and templates.