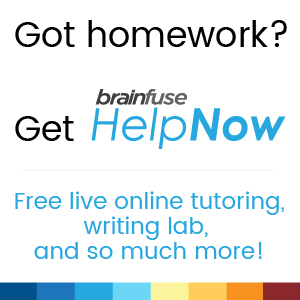 Get Started
Programs and Events
Summer Reading Kick-Off Party- Magic and Ice Cream (In Person)
June 10, 1:30 PM-3:00 PM
Featuring Magician Matt Morgan and Lilliana!
Start your summer off right by signing up for our Summer Reading Challenge. Then Prepare for eye-popping illusions, dazzling balloon twister, stunts with live animals, along with seemingly impossible tricks! After the show make your own ice cream sundae!
End of Summer Pizza Party (In Person)
Thursday, August 24, 1:00-3:00 PM
If you participated in our Summer Reading Challenge, celebrate your reading accomplishments at our End of Summer Party. Try to soak Mr. Mark in our dunk tank, play yard games in our garden, create fun crafts, enjoy snacks and PIZZA! And, get your picture taken in our photo booth. Registration is required. Register here or by calling the library at (414) 321-9595 ext. 4114.
End of Summer Pizza Party Registration
Lego Club (In Person)
Tuesdays, 2:30-3:30 PM
June 13-July 25 (no program July 4)
Kids of all ages are welcome to join Lego Club! We'll have a theme or challenge, build our creations, and share our creations with the rest of the group. Legos will be provided.
STEAM @ The Library (In Person)
Wednesdays, 2:30-3:30 PM
June 14-July 26
Bring the whole family for hands-on science activities to learn and explore! Each week we'll do a new experiment. Kids of all ages with an adult are welcome.
Kid Crafts to Go (Facebook)
Wednesdays, 1:30–2:30 PM
June 7–July 26
facebook.com/greenfieldpubliclibrary
Each week, the materials for two new crafts will be available for pickup at the Children's Desk. Instructions will be posted on our Facebook page Wednesdays at 1:30 PM, but the videos will stay up so you can get crafting when you're ready. Registration is required. Registration will open one week in advance.
Afternoons of Wonder (In Person & Facebook)
Mondays, 1:30-2:30 PM
June 12–July 24 (no program June 19)
facebook.com/greenfieldpubliclibrary
June 12: Dave Herzog's Marionettes "Dragon Days and Knight Time" Dave will astound you with his puppetry skills, and his gorgeous puppets will amaze you with all they can do!
June 26: Mary Tooley "Art in a Suitcase" returns. Mary loves science, animals, and art. She brings it all together for us.
July 3: Mr. Mark Library Storyteller Extraordinaire performs for your listening and seeing delight.
July 10: "You Pick the Story" Mr. Mark will have a selection of books, and you get to pick which stories he tells. Working together to make a great story time.
July 17: Mad Science "Sounds Like Science" Enjoy the good vibrations of top-notch science experiments and demonstrations. Sounds like fun!
July 24: Naturalist David Stokes "Animals, Animals…They're Everywhere" Live animals, puppets, artifacts, sign language. This one has it all!
Evenings of Wonder (In Person & Facebook)
Thursdays, 6:30-7:30 PM
June 15–July 27
facebook.com/greenfieldpubliclibrary
June 15: Musician John Duggleby "All American Classics" bridges the generation gaps from kids to seniors with something for everyone. Twice named Madison Area Music Assn. Children's Entertainer of the Year.
June 22: Mr. Mark and Miss Gloria, our hilarious library storytelling duo, has lots of stories, songs, and fun to brighten your day.
June 29: Wehr Nature Center "Bee Kind to Bees." You won't get stung, but you will be amazed by these wonderful insects that pollinate our produce, and other plants, and make honey!
July 6: Mr. Mark and Miss Christine bring stories and science together. Will it be safe? Probably. Will it blow your mind? Definitely.
July 13: Mr. Mark tells stories in the exotic location of our Children's Garden. It is a beautiful element of our library located on the west side of the building.
July 20: "Build A Car" We provide cardboard boxes, and lots of craft supplies. You provide the creativity and imagination to make your own vehicle. (These vehicles will be pretend, and should not be driven on the roads.) In person only.
July 27: Storyteller Coral Conant Gilles' stories are told with her voice and her body. No story is told the same twice because the audience is a living, breathing part of the story. Come be a part of the story.
Family Summer Planting Day (In Person)
Saturday, June 17, 10:00 AM-1:00 PM
Celebrate the bounty of nature at the library this summer with our family-centered Summer Planting Day! This is a great opportunity for kids to learn about some of the wonderful heirloom fruits and veggies from our Seed Library. Then, they can return to our garden throughout the summer to see how the plants in their plot are growing, all the way until harvest! Registration is required. Contact Gabriel at gabriels@greenfieldwi.us or (414) 321-9595 ext. 4101.