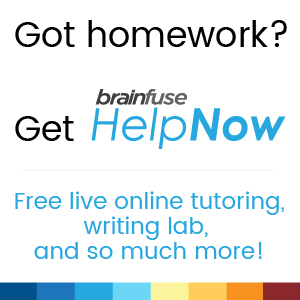 Get Started
Programs and Events
Fall Programs
Lego Club
First Tuesday of the Month, 6:00-7:00 PM
September 5, October 3, November 7, December 5
Kids of all ages are welcome to join LEGO Club! We'll build creations based on a theme or challenge, and display our creations in the Children's Library. LEGOs will be provided.
Noon Year's Eve Party
Saturday, December 30, 11:00 AM-12:30 PM
Kids of all ages are invited to celebrate the new year early at our Noon Year's Eve Party! Play games, make crafts, and we'll have a countdown and toast at 12noon.
Winter Programs
Winter Reading Challenge
January 1-March 31
Book lovers of all ages can participate in our Winter Reading Challenge. Sign up and log your progress at greenfieldlibrary.beanstack.org or pick up a reading log at the Adult Reference Desk or Children's Desk. Read at least 15 minutes a day, five days a week to earn an entry (one entry per week) into our grand prize drawing.
Lego Club
Tuesdays, 6:00-7:00 PM
January 2, February 6, March 5, April 2, May 7
Kids of all ages are welcome to join LEGO Club! We'll have a theme or challenge, build our creations, and display our creations in the Children's Library. LEGOs will be provided.
Kid Crafts to Go (Facebook)
First Wednesday of the Month
January 3, February 7, March 6, April 3
www.facebook.com/greenfieldpubliclibrary
Once a month we will release the materials for two new crafts available for pickup at the Children's Desk. Instructions will be posted on our Facebook page Wednesdays at 1:30 PM, but the videos will stay up so you can get crafting when you're ready. Registration is required. You can register through our website (www.greenfieldlibrary.org/kids-and-families/programs-events.php). Registration will open one week in advance.
Parachute Play
Thursdays, 9:30-10:00 AM
January 11 – April 25
Join Ms. Christine for songs, games, and activities featuring our colorful parachute! Recommended for ages 1-4 years, but all ages are welcome! Caregivers are encouraged to participate and help the parachute fly.
Youth Art Month Opening Reception
Sunday, March 3, 1:00-5:00 PM
Join us for the Opening Reception of Youth Art Month! Student artwork will be on display all month long. There will be a free drop-in, make & take arts workshop suitable for family members of all ages from 1:00-3:00.
Party with Elephant and Piggie
Thursday, March 7, 6:00-7:30 PM
Join Elephant and Piggie and Pigeon (along with Mo Willems's other characters) for a party. There will be stories, activities, and cake!
Egg Hunt and Spring Story Time
Saturday, March 23, 1:00-2:30 PM
Let's celebrate the end of winter and the start of spring! Join us for spring stories, an egg hunt, crafts, games, and bunnies (not real ones).
Mini Prom Dance Party
Saturday, May 4, 1:00-2:30 PM
Kids 8 and under (and their grown-ups) are invited to our first mini prom! There will be dancing, snacks, activities, and a photo booth. Fancy dance party attire is encouraged, but not required.
Adventures in the Children's Library
Stop by the Children's Library every month and participate in do-it-yourself scavenger hunts, puzzles, and other games. We'll have a new activity every month for children to enjoy!
Peeps-O-Rama: A Literary-Themed Peep Diorama Contest
Build a diorama using peeps candy and a shoe box depicting a scene from one of your favorite books. Drop off your diorama at the Reference Desk March 11-17. The dioramas will be on display in the library and on Facebook. People can vote in-person or online for their favorite in each age category March 18-24. Winners will be announced March 26.