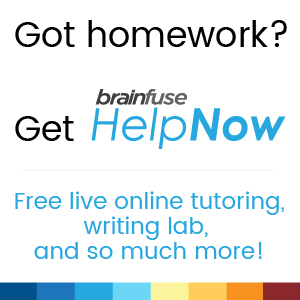 Click here to get started
Programs and Events
Summer Programs and Events
Some programs will be held virtually through Zoom meetings or on our Facebook page. You do not need a Facebook account to view the programs. Recordings will be on Facebook for at least one week for you to view at your convenience.
Games in the Garden
(In Person)
Saturday, May 21, 12:00-2:30 PM
With summer approaching, what better way to have fun than playing games in our beautiful Children's Garden! We will have a bunch of games and activities set up for you and your family to enjoy the great outdoors. Ring in the newer, warmer season with some fun and frolicking! No rain date planned.
Lego Club
(In Person)
Mondays, 6:00-7:00 PM
June 13 & July 11
Kids of all ages are welcome to join Lego Club! We'll have a theme or challenge, build our creations, and share our creations with the rest of the group. Legos will be provided. Space is limited and registration is required. Email Ms. Christine at christinej@greenfieldwi.us or call (414) 321-9595 ext. 4127 to register.
Family Movies
(In Person)
Tuesdays at 1:30 PM
June 7–July 26
Watch new family movies on our big screen. All movies are rated PG.
June 7: Sing 2 (1:50 runtime)
June 14: Encanto (1:39 runtime)
June 21: Space Jam: A New Legacy (1:55 runtime)
June 28: Boss Baby: Family Business (1:47 runtime)
July 5: Raya and the Last Dragon (1:54 runtime)
July 12: Addams Family 2 (1:33 runtime)
July 19: Clifford the Big Red Dog (1:37 runtime)
July 26: Luca (1:41 runtime)
Kid Crafts to Go
(Facebook)
Wednesdays, 1:30 PM
June 8–July 27
Each week, the materials for two new crafts will be available for pickup at the Children's Desk. Instructions will be posted on our Facebook page Wednesdays at 1:30 PM, but the videos will stay up so you can get crafting when you're ready. Registration is required. You can register through the link on the Facebook event or through our website here. Registration will open one week in advance.
STEAM @ The Library
(In Person)
Wednesdays, 2:30-3:30 PM
June 8–July 27
Kids ages 8-13 are invited to our series on STEAM—which stands for Science, Technology, Engineering, Art, and Math. Join us for experiments, crafts, and activities that explore our world! Space is limited and registration is required. Email Ms. Christine at christinej@greenfieldwi.us or call (414) 321-9595 ext. 4127 to register.
Afternoons of Wonder
(In Person and Facebook)
Mondays, 1:30-2:30 PM
June 13–July 25 (no program June 20 & July 4)

June 13: Mary Tooley Art in a Suitcase "A Whale of a Program." In addition to whales, it features sharks, seahorses, jellyfish, octopuses, and a giant squid. And, of course, a short art project at the end.

June 27: Magician Great Scott. Children love magic. And Scott loves performing his unique mix of comedy, magic, and stories for kids.

July 11: Miss Gloria and Mr. Mark. Two story time giants combined for one wonderful program. Songs, stories, and silliness!

July 18: Dave Herzog's Marionettes "Stars on Strings." This amazing puppet show will enthrall and entertain all ages, as the marionettes literally leap off the stage.

July 25: Greenfield Public Library Staff Talent Share. Library staff showing, and sharing their many varied, and surprising talents. Come see and cheer them on!
Evenings of Wonder
(In Person and Facebook)
Thursdays, 6:30-7:30 PM
June 16–July 28

June 16: Wendy and DB. Terrific kids' music! This is a virtual presentation of a fun, positive, energetic show. We will have a viewing in the Community Room, and keep the content on our Facebook page for one week.

June 23: Miss Christine and Mr. Mark bring science and stories together like peanut butter and jelly, or any other two things that go great together.

June 30: Wehr Nature Center "Lake Michigan Treasures." From fossils to pre-historic fish to shipwrecks to drinking water, we will explore the depths of this great lake. This interactive program will include story-telling, map building,
water games, and more that will help us all learn why we should love our great lake.

July 7: Mr. Mark Stories in the Garden. Enjoy the library's lovely Children's Garden with library storyteller Mr. Mark. If weather is rough, we will meet in the Children's Library.

July 14: Naturalist David Stokes "Have to Have a Habitat: Animals Off the Beaten Path." Join David as he shows us a fun and furry good time using sign language, humor, puppets, and live creatures.

July 21: Karl Debelack "Amazing Paper Airplane Program." Lift, drag, thrust, gravity! The same forces that work on real airplanes apply to paper airplanes as well. Learn all about it, and have fun while doing it. Science is fun!
July 28: Sadarri and Company Storytelling Troupe "Fun-tastic Voyage: Songs and Games Across the Seas!!!" This multi-lingual troupe is sure to amaze and engage. A Caribbean trickster tale, interactive song in Spanish, cool expressions in sign language, and exciting African-inspired game all combine for a "whale of a good time!"