Adults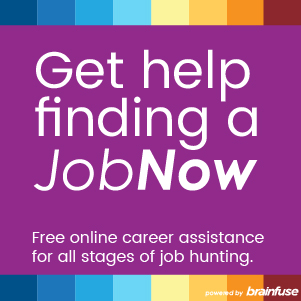 Click here to get started
Programs and Events
Wednesday Matinee Movies
(In Person)
Second & Fourth Wednesdays of the Month, 1:00 PM
May 11 & 25
See some great films at Greenfield Library's Wednesday Matinee Movies! We will be showing Academy Award-winning Best Picture winners in ten-year increments. Persons under 18 MUST be accompanied by parent or guardian for R-rated films. The movies will be capped at 30 people.
Registration is no longer necessary, but appreciated. Registration will open 10 days in advance for each film. Registration will close and the link will be removed once registration is full.
Contact Librarian Phil with questions at phils@greenfieldwi.us or (414) 321-9595 ext. 4116.
May 11: West Side Story (1962, PG, 2:33)
May 25: An American in Paris (1952, PG, 1:54)
Registration is open for An American in Paris.
Shooting the Zoo: How to Take Great Wildlife Photographs at the Zoo
(In Person)
Tuesday, June 21, 6:00-8:00 PM
Everybody loves a day at the Zoo, even better when you bring home some great photos! Wisconsin Master Naturalist and Photographer Kevin Hanley will join us to discuss some of the pitfalls to avoid and how to deal with the manmade environment to make your zoo photos shine. This class will not only cover cameras, but also provide helpful tips for smartphone and amateur photographers too, including a few basic photo concepts and suggested camera settings. Photographers of all ages and skill levels are welcome. Contact Phil at phils@greenfieldwi.us or (414) 321-9595 ext. 4116 to register.
Greenfield Library Art Fair
(In Person)
Sunday, July 17 9:00 AM-2:00 PM
New Location! Konkel Park, 5151 W Layton Ave
Join us for the 4th Annual Greenfield Library Art Fair! Each year, we showcase the artwork of a variety of local artists. New location this year! In collaboration with the Greenfield Farmer's Market, the Art Fair will be held at Konkel Park. Stop by, check out the art, and support your local artists! If you are interested in participating, please contact Gloria at gloriam@greenfieldwi.us for more information.
Adult Spelling Bee
(In Person)
Tuesday, July 19, 6:30-7:30 PM
Register to compete in our upcoming Adult Spelling Bee! Enjoy a fun and light atmosphere while competing against your friends and neighbors in an old school spelling bee, just like you're back in 5th grade. To register contact Gabriel at gabriel.ccuglik@greenfieldwi.us or (414) 321-9595 ext. 4101.
Tiny Art Show
(In Person)
Display your artistic talents in our Tiny Art Show! Starting Wednesday, June 1, register here to pick up a tiny art kit containing everything you'll need to create your own mini masterpiece. Kits include a 3"x 3" canvas, acrylic paint, and brushes. Kits will be available starting Wednesday, June 8. Return your completed art to be displayed at the library by Thursday, June 30. The tiny art will be on exhibit for the month of July. Art can be picked up by artists at the conclusion of the Tiny Art Show on Monday, August 1. Open to patrons 13 years and older.
Open Acoustic Jams
(In Person)
First Wednesday of the Month, 6:00-7:30 PM
June 1 & July 6
Grab your guitar, banjo, ukulele, or any other unplugged instruments you may have and bring them to the Greenfield Library Community Room. Bring some friends and play with fellow community members. Can't fit your piano through the door? Play ours! Can't play? Stomp and sing along! Let's make some great (and safe) music together!
The Greenfield Aces Cribbage Club
(In Person)
First & Third Friday, 2:00-4:00 PM
May 6, May 20, June 3, June 17, July 1, July 15
Whether you are just interested in learning to play, or have won a few Cribbage tournaments in your day, the Greenfield Aces Cribbage Club is a perfect place for players of all levels to come together over a classic pastime!
Adaptive & Sensory Story Time for Adults with Special Needs
(In Person)
Second and Fourth Thursdays of the Month, 11:30 AM-12:00 PM
June 9 & 23, July 14 & 28
Join us for stories, music, arts & crafts projects. Registration is encouraged. Register in person or by phone (414) 321-9595 ext. 4127.
Master Gardener Workshop Series
(In Person)
One Thursday a Month, 6:30-7:30 PM
June 9, July 7, August 11
Come and learn from local native plant and gardening experts about various topics that are pertinent in having a healthy garden and landscape on your property. These workshops will be a valuable resource for those taking part in our Seed Library. Attendees are also welcome to talk to other gardeners, ask the experts questions, and even swap plants.
Game Nights
(In Person)
Third Wednesday of the Month, 6:30-8:00 PM
May 18, June 15, July 20
Have some fun as Greenfield Library offers you chances to play games with members of the community and win! Use that big brain of yours during our trivia session and get lucky during our bingo night. Children and families are more than invited for bingo night! Contact Phil at phils@greenfieldwi.us for more details.
May 18: Bingo
June 15: Big Brain Trivia
July 20: Bingo
Write Club: A Club for Writers
(In Person)
Last Wednesday of the Month, 6:30-8:00 PM
June 29 & July 27
This peer-supported writing group will provide experienced and novice writers the chance to discuss the craft of writing, do some writing exercises, and celebrate one of our favorite pastimes. From blogger to novelist to poet and beyond, writers of all ages are welcome. Contact Phil at phils@greenfieldwi.us or (414) 321-9595 ext. 4116 for more information.
Senior Ambassador Program
(In Person)
First Friday of the Month, 11:00 AM-12:00 PM
May 6 & June 3
The Senior Ambassador program is designed to assist older adults in accessing many life enhancing services. It is a partnership between the Milwaukee County Department on Aging and the Retired and Senior Volunteer Program (RSVP). The Senior Ambassador Specialist will meet one-on-one with older adults and/or their caregivers. The Ambassador is trained to assist with information and referrals regarding meals, medical care, transportation, legal issues and more.
Contact Sherril at sherrilw@greenfieldwi.us or (414) 321-9595 ext. 4105 with any questions.

May 6: Ronald Winkler, Historical Society member will present "Walking Tours in Bayview"
June 3: Shaunna Dolny, International Mitchell Airport Employee will present "Mitchell Airport Museum Gallery"