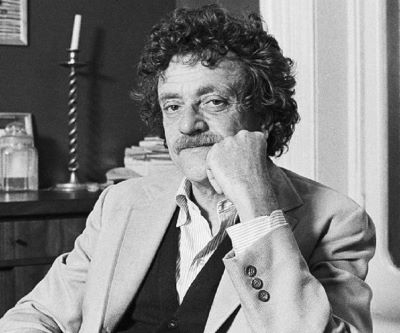 Individuals are often the harshest critics of themselves. We magnify flaws that are nearly invisible to others. Authors are no different. A number of revered authors hated the books they published!
Annie Proulx wished she had never written Close Range: The Wyoming Stories. The collection of stories featured "Brokeback Mountain," which eventually became an award winning film starring Jake Gyllenhaal and the late Heather Ledger as gay cowboys coming to terms with their new found love. The film won a BAFTA for Best Film and Supporting Actor (Gyllenhaal); An Academy Award for best writing, directing, and music; and A Golden Globe for best motion picture, directing, and screenplay. Still, it caused a stir and Proulx shared in a 2009 Paris Review interview, "In Wyoming they won't read it. A large section of the population is still outraged."
Franz Kafka felt ambivalent about the publication of his work. On his deathbed, he had one final wish: his books be "burned." However, his good friend and executor of his estate, Max Brod, ignored his dear friend's request.
Peter Benchley was disappointed that his book Jaws made people overly afraid of sharks and other creatures of the sea, As a result, he devoted the rest of his life to ocean conservation.
Readers who love Octavia Butler's sci-fi Patternist series, may notice an omission. Survivor, the fourth novel in the series, went out of print in 1981. Butler was embarrassed by her simplistic characterization of the aliens and successfully managed to end the book's publication. She refers to the book as her "Star Trek novel." As a result, the missing book has piqued increased interest in the work, with fans looking to obtain the novel to complete their collection. Currently, a used mass market paperback copy of the book can be found on Amazon for $571!
Unlike Survivor, some of the literary works loathed by their authors are still in print and available at the library. So check out these books and judge for yourself:
Breakfast of Champions: or Goodbye Blue Monday by Kurt Vonnegut
In Breakfast of Champions, one of Kurt Vonnegut's most beloved characters, the aging writer Kilgore Trout, finds to his horror that a Midwest car dealer is taking his fiction as truth. What follows is murderously funny satire, as Vonnegut looks at war, sex, racism, success, politics, and pollution in America and reminds us how to see the truth.
Close Range: The Wyoming Stories by Annie Proulx
Includes the short stories: The half-skinned steer -- The mud below -- Job history -- The blood bay -- People in hell just want a drink of water -- The bunchgrass edge of the world -- Pair of spurs -- A lonely coast -- The governors of Wyoming -- 55 miles to the gas pump -- Brokeback Mountain.
*Brokeback Mountain DVD, audiobook CD, and movie soundtrack also available
The Spy Who Loved Me by Ian Fleming
Unlike the other James Bond novels, Secret Service Agent 007 doesn't appear until two thirds of the way into this story. It is told in the first person by a young Canadian woman, Vivienne Michel, who details her past love affairs.
A Clockwork Orange: The Restored Edition by Anthony Burgess
In the near-future, a violent teen leads a gang through terror sprees before he is caught and agrees to experimental behavior-modification therapy.
*A Clockwork Orange DVD and audiobook CD also available
Metamorphosis and Other Stories by Franz Kafka
This collection of new translations brings together the small proportion of Kafka's works that he thought worthy of publication. It includes Metamorphosis, his most famous work, an exploration of horrific transformation and alienation; Meditation, a collection of his earlier studies; The Judgement, written in a single night of frenzied creativity; The Stoker, the first chapter of a novel set in America and a fascinating occasional piece, The Aeroplanes at Brescia, Kafka's eyewitness account of an air display in 1909. Together, these stories reveal the breadth of Kafka's literary vision and the extraordinary imaginative depth of his thought.
Washington Square by Henry James
Washington Square, short novel by Henry James, published in 1880 and praised for its depiction of the complicated relationship between a stubborn father and his daughter. The novel's main character, Catherine Sloper, lives with her widowed aunt and her physician father in New York City's fashionable Washington Square district. A plain, rather stolid young woman, Catherine is a disappointment to her father. She is courted by Morris Townsend, who is interested only in her potential inheritance. When her father threatens to disinherit her if she marries the fortune hunter, Townsend abandons her. Many years later, after her father's death, Townsend reappears and attempts to renew his suit.
War and Peace broadly focuses on Napoleon's invasion of Russia in 1812 and follows three of the most well-known characters in literature: Pierre Bezukhov, the illegitimate son of a count who is fighting for his inheritance and yearning for spiritual fulfillment; Prince Andrei Bolkonsky, who leaves his family behind to fight in the war against Napoleon; and Natasha Rostov, the beautiful young daughter of a nobleman who intrigues both men.
Jaws Directed by Steven Spielberg
Originally released as a motion picture in 1975. Based on the novel of the same title by Peter Benchley. This special 25th Anniversary Collector's Edition is digitally mastered and contains exclusive footage, interviews, and behind-the-scenes material.